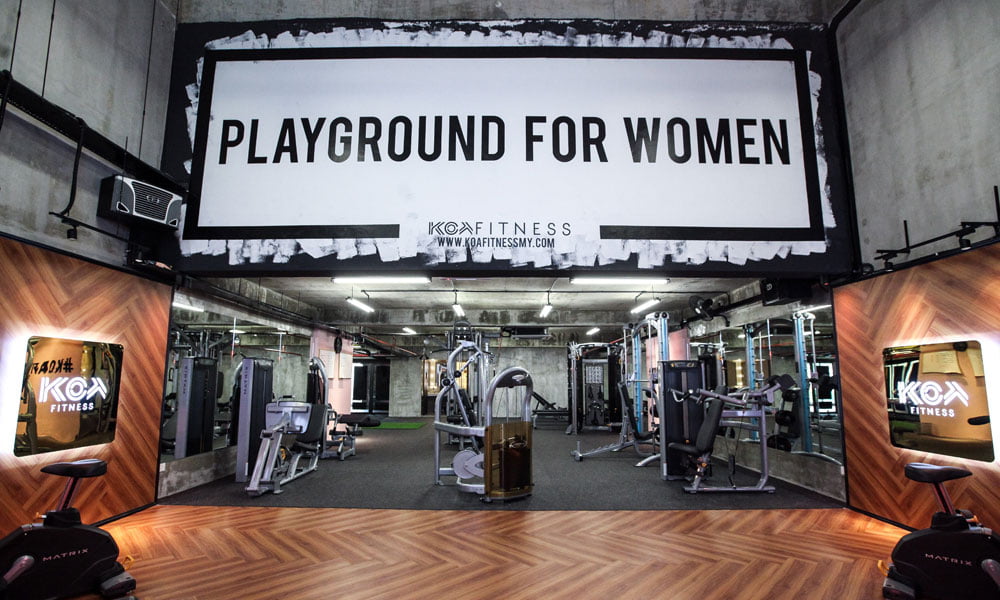 1. Less Gymtimidation
If you've ever experienced gymtimidation, not to worry, you're not alone.
"Gymtimidation" is essentially intimidation at the gym, the worry of being judged for seeming unfit, or not knowing how to work the gym machines.
We understand that it can take quite a bit of psyching yourself up to get to the gym in the first place. Mix that together with the feeling of gymtimidation, and it can really affect you from hitting your fitness goals.
At an all-women's gym, there is undeniably less intimidation and judgement from your fellow sisters. If you're looking for a place to work out comfortably & in peace, an all-women's gym is the perfect place for you.
2. Designed for women
A woman's body develops and works very differently in comparison to a man's body – men & women aren't able to train the same way, as their anatomies and hormones are very different.
In an all-women's gym, you can find specialized programming and classes catered towards the specific needs of the female body.
The coaches are very knowledgeable about the female body. They give specific exercises and workout plans that would work best for each individual's unique body and goals.
An added advantage to an all-women's gym? While conventional gyms offer basic toiletries like body soap & shampoo, an all woman's gym often come equipped with a large vanity area, hairdryers, hair straighteners and curlers, cotton buds, the works! Because you know, we totally understand the need to doll up for that meeting, catch up lunch or dinner date after a workout.
3. A wholesome approach to fitness
An all-women's gym understands that there is more to a healthy woman aside from just looking physically fit – nutrition and the right mindset play a vital role. By becoming a member of an all-women's gym, you will be surrounded by female professional trainers who understand this holistic approach to fitness.
4. Cozy & comfortable
Ever been turned off by sweaty, sticky gym equipment? Sick of the glares & mirror stares mid squat?
An all-women's gym provides the ideal space for workouts, minus the worries and disturbance of the opposite sex. The gym is not seen as a dating venue, but a safe haven for workouts.
Malaysia is a melting pot of cultures and ethnicities. However, there are women that come from conservative backgrounds who consider it inappropriate to work out in front of men, as it is against their religious beliefs.
All-women's gyms are usually smaller and more intimate. You can enjoy the added privacy, while being comfortable in your own skin. You won't have to worry about your attire or the way you look, just be yourself.
5. Networking
When you become a member of an all-women's gym, you're most likely to meet other women who are on the same journey as you. Looking for workout buddies to enjoy your classes with? You don't have to look any further! The gym is the best place to mingle, network and make new friends. An all-women's gym is the perfect platform to meet like-minded, driven women like yourself.
Interested in Group Classes or Personal Training in Kuala Lumpur?
Check out our First Time Trial promo or contact us today for a FREE consultation!